煦 (Susie Zhu) is a multi-hyphenated poet-artist from China, based in Providence, RI, USA; most profoundly confused by everything including her own works, which confuse genres. She consider "book-making" as her main expressive medium, in which "book" refers to its most extensive, abstract and even obscure signification, including but not limited to: text, self-publication, artist's book, sound/music composition, printmaking, multimedia installation, performance and video. Her "books" are encapsulated timespace for meditative and contemplative experiences, where she explores the alternatives for perception and expression.

She sees her artworks as poems and her poems exosomatic organs or flooded rooms.

It seems that 煦's works are always enwrapped in a poetic air of quiet pensiveness, yet the audience find themselves catching a glimpse of some greater matters in their subtle breathing and trembling. 煦 sits down tenderly and thoughtfully in her works, ruminates, embraces all forms of confusion toward rigidity and "reality" and preserves them like how a dreamer records their dream. She lets her contemplations on time, being and many other obscure motifs into her "rites" (works) and have them dance mesmerizingly to the musicality of her works, spiritual but not religious. People are invited to pass by them, enter them, dream of them, forget or renounce their contour the way one who walks into the sea.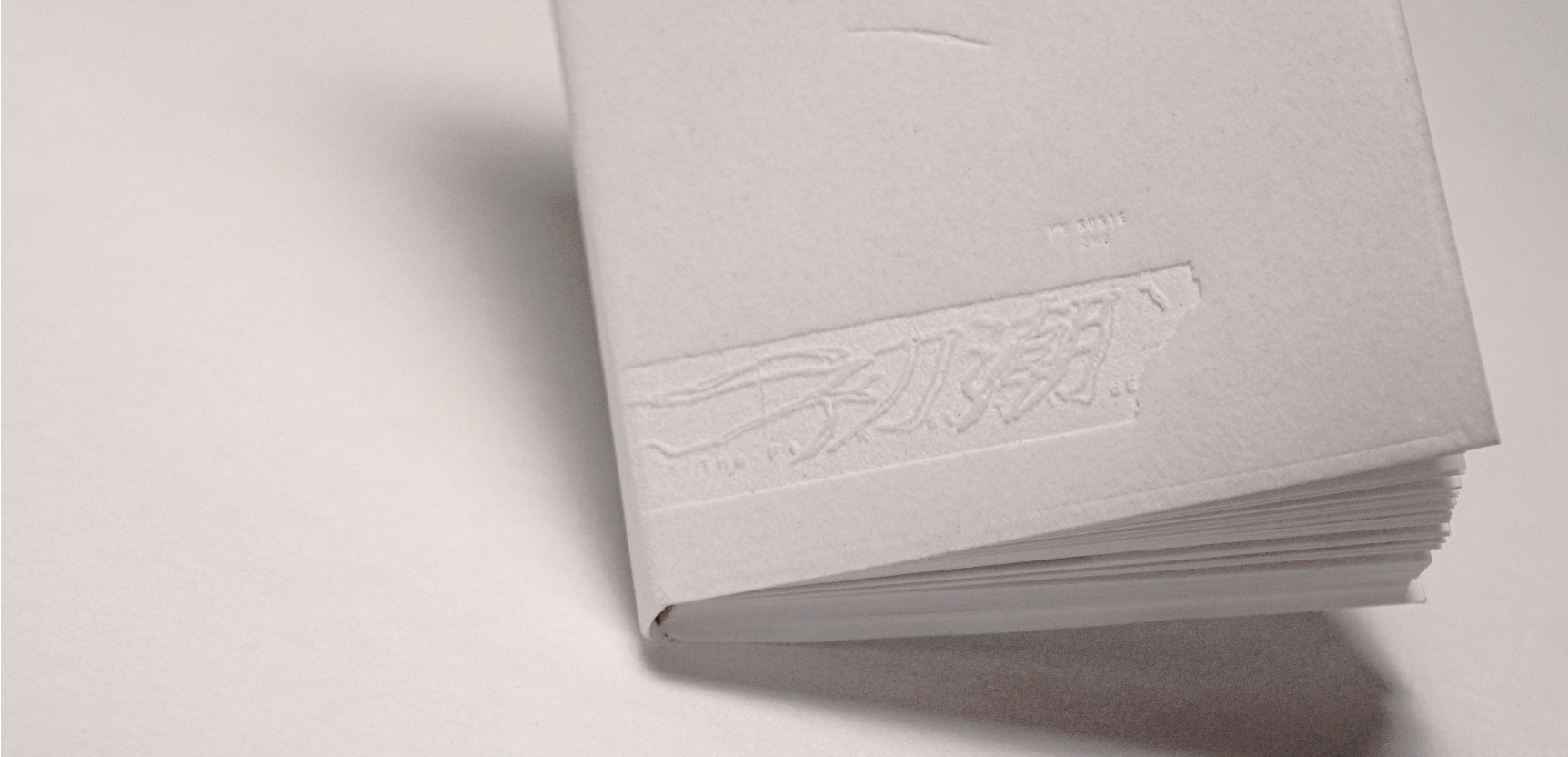 < the First Tide>

size: 4*7.5 inches

200 edition
< (now) >

size: 4*5 inches

15 edition