OFFICE
May 5th - May 7th, 2023

Artist: Chen Gao, Xu Jing, J Yueqiao Ma, Lisha Nie, Hwichan Ko, Kyu Ho Lee, Li Xin Li,
Song Lu, Yan Li, Autumn Rose, Shane Yang, Yuhan Sun, Ma Ting Ying, Wei Wu &
Qingyang(Karl) Zong
Curator: Tong Wang, Fu Xianzhi

The exhibition "Office" is a space that explores the realities and higher dimensions of dysfunctionality. When different roles come together in the same space – office manager, employees, artists, viewers, and extraterrestrial beings – they create a new type of office ecology. The exhibition questions whether the suppression of class and identity by outsiders signifies the dissolution of human societal rights.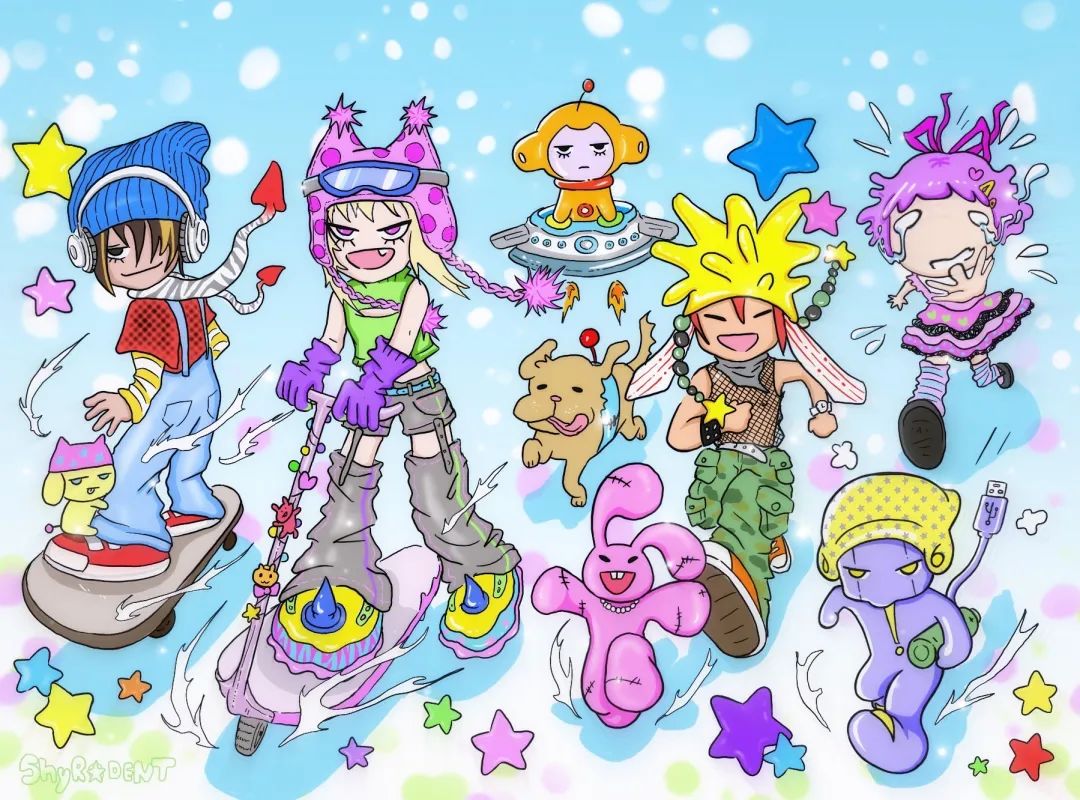 UltraHyper (2021) - J Yueqiao Ma


The digital works by J Yueqiao Ma and Xu Jing explore the infinite creativity and possibilities of digital art. Using a futuristic perspective, they lead the audience into a new virtual future office world with imaginative games, animation elements, and deconstructions of female identity and body. They demonstrate the unique beauty and aesthetic value of combining digital technology and traditional practice.

In the exhibition, Li Xin Li, Hwichan Ko, Yuhan Sun, Chen Gao, and Kyu Ho Lee's painting works collectively explore the vulnerability of individuals in contemporary capitalist society and their ups and downs in real life. The dynamic fusion of the artists' figurative and abstract works imbues the exhibition with a rich tapestry of visual expression, encompassing various layers of artistic interpretation. The contrasting colors, black and white comparisons, and reflections on values such as honor and pride constantly remind us of the limitations of reality and the need for a thought-provoking contemplation of the future.





Day of Reckoning - Hwichan Ko



Wall Painter - Yuhan Sun


Song Lu and Lisha Nie's video art uses a powerful camera language and meticulous composition to reveal the struggles faced by the working class in contemporary society, through both their compelling visual narrative and representations.


Things we do everyday - Song Lu
Endlessly Idle, with Time - Lisha Nie


From real plants to artificial plants and then to virtual plants, the office plant installation work by WeiWu & Qingyang (Karl) Zong introduce natural symbolic objects into daily life as technologically crafted office greenery. The artist leads the audience through a media study perspective to showcase the multiple intersections and entanglements of nature, society, politics, and culture. Autumn Rose's installation work calls for attention to the inner world of workers, emphasizes mental health, and reflects on the attitude and values of modern society towards labor.



Office Rebels ! - Autumn Rose


During the opening performance of the exhibition, Shane Yang, Yan Li, and Ma Tingying's performance art creates an unsettling scene. The limited social resources, powerless resistance, and lack of choice exposed the restrictions of class identity and the hidden exploitation in the reality. It showcases the pathological form of today's society – The Burnout Society.

The "Office" exhibition aims to explore the relationship between the traditional and rigid structure of office life and the fluidity of modern society. As a rigid space, the artists attempt to counteract this solidified environment with a variety of artworks, gradually replacing it with a fluid environment, and practicing a more free and liquid life.





Install Shots