洞子 Deep Behind
March 31st - April 7th, 2023
Artist:
Kove Quan
Curator:
Xiang Cheng
Sound Artist:
Noah Xiong
- > Exhibition Catalog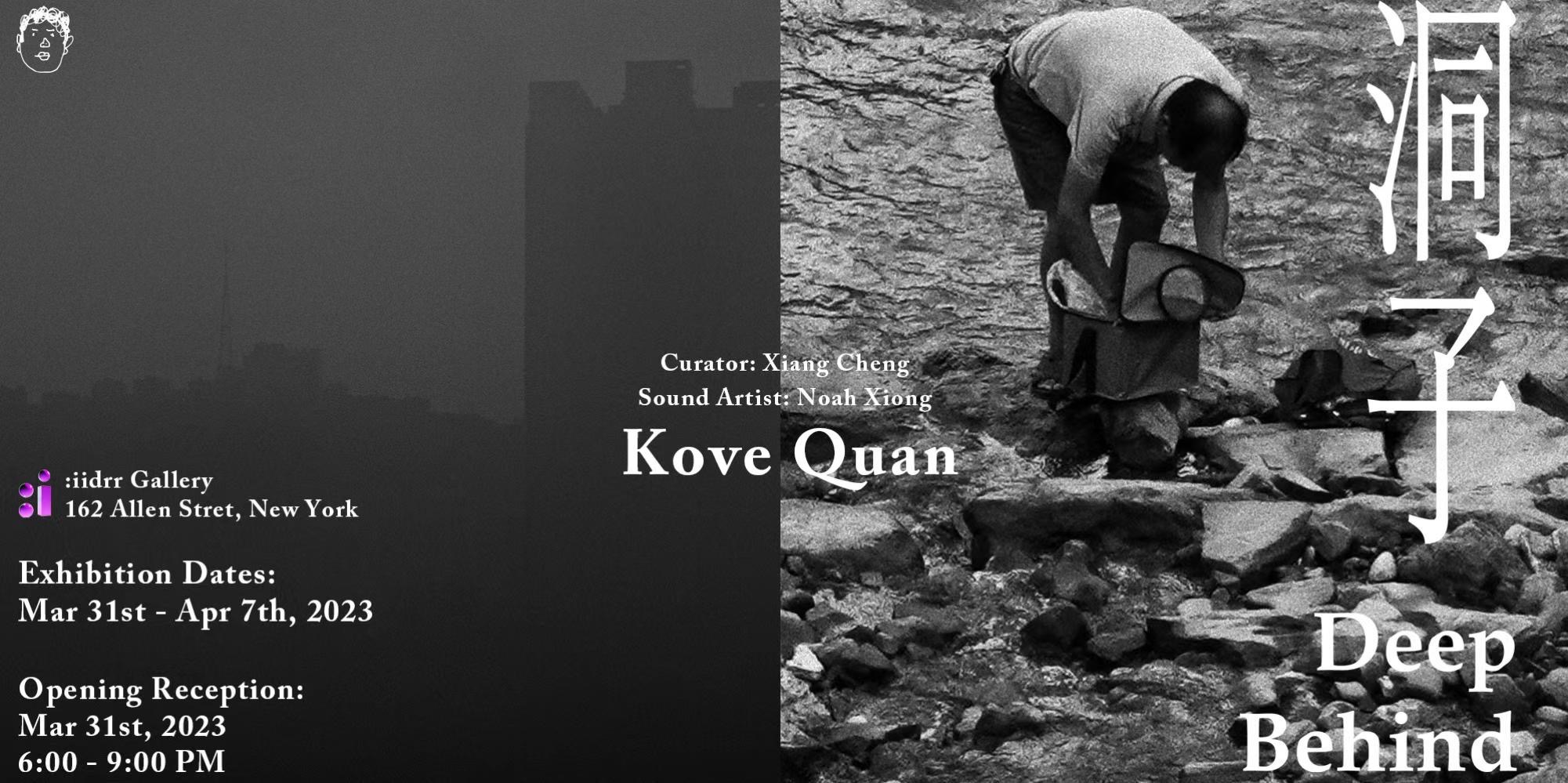 :iidrr Gallery is proud to present 洞子 (Cave), an exhibition of nine photographic works and two videos by the Chinese contemporary visual artist Kove Quan. Curated by Xiang Cheng, the exhibition title, "洞子," means "cave or something hidden deep inside" in the local dialect of southwest China, suggesting that the works may delve into deeper, more complex aspects of human experience.
Shizheng Quan, known better as Kove, is a Chinese contemporary visual artist whose artistry transcends the mediums of film, photography, and digital arts. His upbringing in both China and the United States has greatly influenced his work, which often explores the complexities of identity under a multicultural background while simultaneously emphasizing the connection between landscapes and humanity. In this exhibition, Kove's keen eye has incorporated elements of listlessness, poignancy, and instability, which are intended to evoke a visceral response from the viewer and to deepen our understanding of the complexity of the human mind and the impact of a rapidly changing society on individuals.
The exhibition captures the emotional responses of people towards their cities. During the COVID-19 pandemic outbreak in 2020, Kove took a hiatus from his eight-year-long journey of living and studying in the United States, allowing him to reflect on his relationship with his motherland and his home in the U.S. The works explore the nuances of each culture Kove has grown up with, and how he has put his passion into exploring the common ground.
Each photograph and video in the exhibition conveys a different story, but they all share the same theme of exploring the complexities of human nature. The works are designed to make us think about our own lives and our place in this world. Kove's unique perspective, influenced by his multicultural background, allows him to create works that resonate with people from different walks of life.